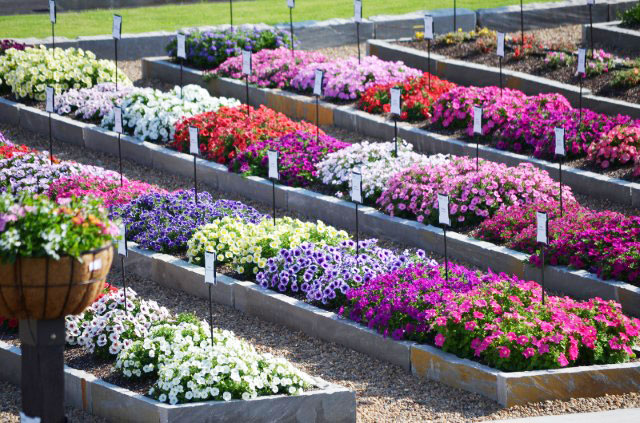 YPF Platinum Performers
The YPF Platinum Performers represent the plants with the highest overall evaluations in both the YPF ratings scale and visitor surveys. These plants are tested in our trial garden and not only survive but thrive in the hot, humid conditions of summer in the Southeast. With regular care, these plants will be garden showstoppers from spring planting until removing them or fall Pansies.
View Current Winners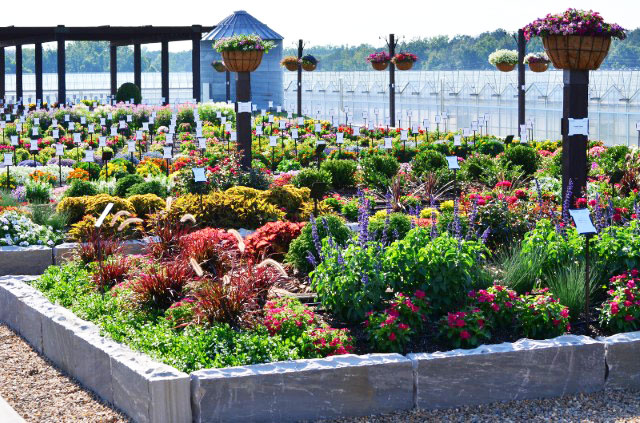 Garden EEZZ Test Beds
The Garden EEZZ program is based on the idea of delivering design concepts to the consumer by utilizing combinations of durable annual plant material. Each of our fifty Garden EEZZ Trial beds consist of a professionally designed three variety combination planting. These plantings are evaluated for aesthetics, varietal durability and varietal performance. The highest ranked combinations, or varieties within a combination, in this trial are moved into the Garden EEZZ retail program. Through this program, we can deliver garden concepts to homeowner using plant material the offers the highest probability for success.