About Young's Plant Farm
When Gene Young opened Young's Plant Farm in 1961, family values and a strong work ethic were at the heart of the business. It was in that year that John F. Kennedy was inaugurated as our 35th president, Astronaut Alan Shepard became the first American in space and the price of a gallon of gas was approximately 27 cents.
Today, 50 years later, many things have changed, but one has remained the same – family values and a strong work ethic are still at the heart of Young's Plant Farm. The third generation of the Young family is now involved with the business, and focuses on sustainability, reducing the company's carbon footprint and growing plants of the highest quality.

Over the decades, Young's Plant Farm's greenhouse space has grown to accommodate an increased interest in flowering plants, and will continue to grow to meet customer tastes and demands. We continue to adapt to new technologies, while keeping our roots in mind.
Our Vision
Proudly continuing to innovate and adopt new technologies so that future generations can always enjoy our beautifully grown plants.
Our company motto stems from our belief that we grow the best plants for our customers, always. Young's Plant Farm works tirelessly, day after day, year after year, to provide healthy, beautiful annual plants for our customers.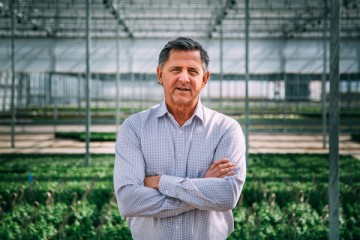 Greg Young, President/CEO, is passionate about the industry and committed to the further success of Young's Plant Farm. He is dedicated to evolving the company for the betterment of the industry. He appreciates the determination from the Young's team, which is the driving force of their success.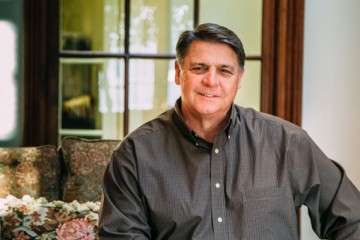 Rob Young, Vice President/Head of Sales, leads a sales team that is committed to maintaining a high level of service for all accounts.  He strives to fulfill customer demands while building and fostering long lasting customer relationships.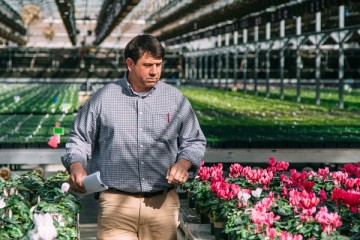 Cale Young, Vice President/General Manager Farm 2, manages daily operations. He strives continuously for efficiency. As the company continues to grow, he is the leader in overseeing all growth and expansion and completing all jobs with precision.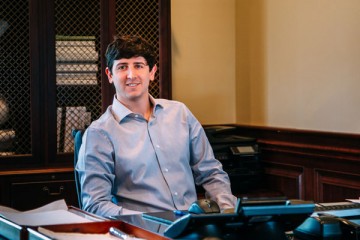 Bryan Young, Chief Administrative Officer, directs the following departments: administration/accounting, plant production, transportation logistics, IT and R&D. He leads the company in implementing technology and reinventing processes to stay in front of the curve.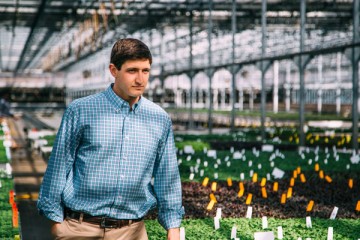 Drew Young, Chief Horticulture Officer / Chief Safety Officer, is leading the charge to cultivate sustainable growing practices and to standardize the growing process. He also keeps a constant eye on making certain all safety standards are maintained.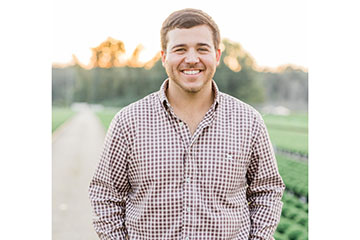 Brandon Young, Operations Officer Farm 2, oversees all farm operations to ensure systems, resources, and people are aligned with the company's vision. He is committed to productivity and efficiency to better the future of Young's Plant Farm.
Family values and a strong work ethic remain at the heart of this family business.
"Great things in business are never done by one person; they're done by a team of people." – Steve Jobs
STATE-OF-THE-ART FACILITIES
Over 2.4 million square feet (56 acres) of greenhouse production and 40 acres of outside growing area.
MPS CERTIFICATION FOR SUSTAINABILITY
Receiving an A is still a mark of distinction. After a year-long audit Young's sustainability efforts are recognized within the floriculture industry.