Landscaping with Purpose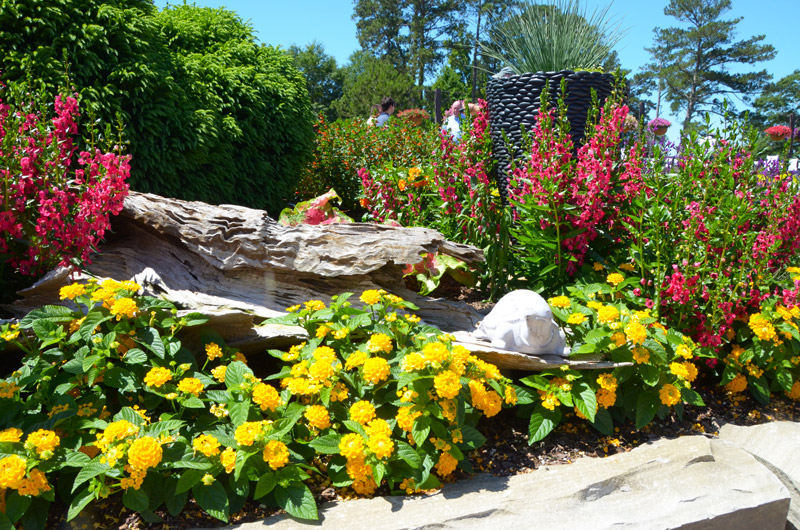 Creating a purposeful landscape is a surefire way to increase the beauty and comfort of your home.
Landscaping helps blend manmade fixtures like your front walk, swimming pool or your house itself into the natural surroundings and gives you the opportunity to let your creative juices flow.
How do you create a purposeful landscape? It all starts with selecting the right plants. At Young's, we have dedicated four large trial beds in our Trial Garden to assembling a variety of plant combinations that not only thrive together but complement each other.
These beds help us determine which plants grow best in our hot and humid climate and feature an array of distinct aesthetics. We combine natural elements, like flowering annuals, grasses, caladiums, etc., with hardscape elements, such as ceramic pots and wooden raised planters, to mimic how our end consumers might design their own landscape beds.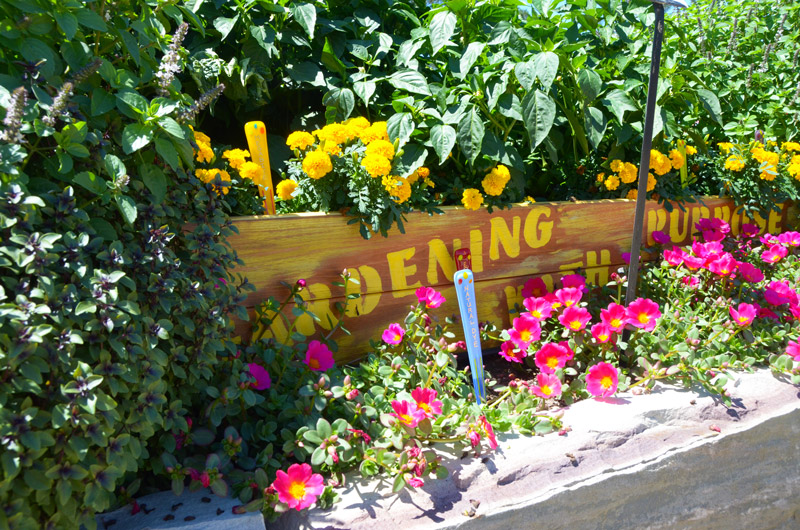 When designing your own landscape area, be sure to consider factors that may affect the layout and components of the landscape. Ask yourself these questions:
What permanent fixtures (buildings, decks or porches, fencing, bodies of water, etc.) are in the area?
How much sunlight does the area receive?
What is the soil like? Sandy, silty, clay? How much water does it retain?
What activities will you perform in or around the area? For example, do you regular entertain in that space?
Once you've answered these questions, you're ready to begin. Take a look at some of the sections of our landscape beds for inspiration for your own!