2016 Trial Garden Open House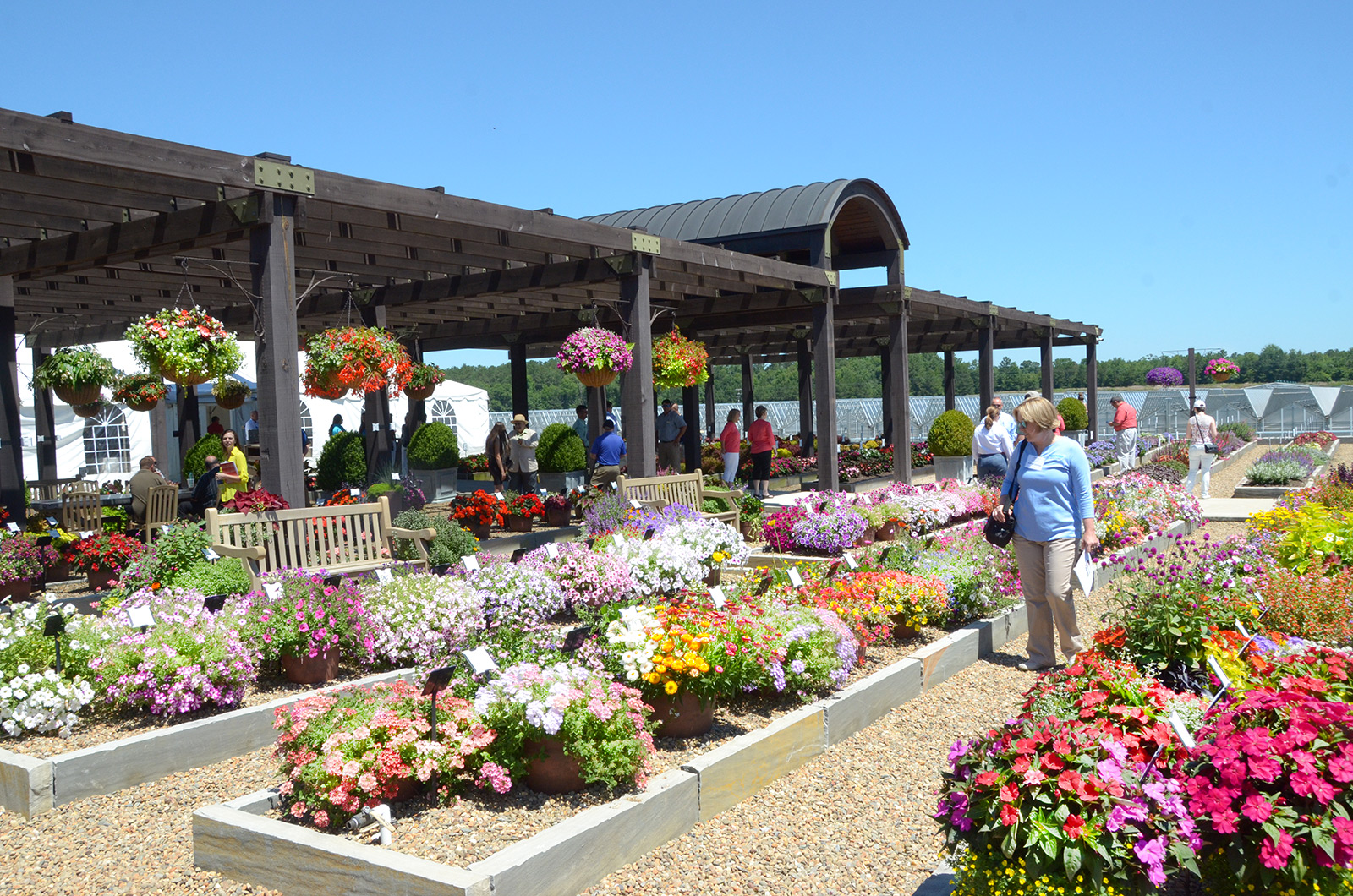 Earlier this month, Young's Plant Farm hosted its annual industry Trial Garden Open House.
During this event, breeders, growers and other members of the floriculture industry from around the world joined us to tour our trial garden and see firsthand the true garden performance of a vast variety of plants, many of which are not yet available on the market.
Currently in its fifth spring/summer season, the garden allows us to give consumers the plants that they are most likely to be successful growing in the Southeastern region of the United States.
"We are testing for both heat tolerance and disease tolerance," says Chris Montgomery of Young's Plant Farm. "With the trial garden, we are able to select varieties and even specific series within a variety that will perform well in this region of the country."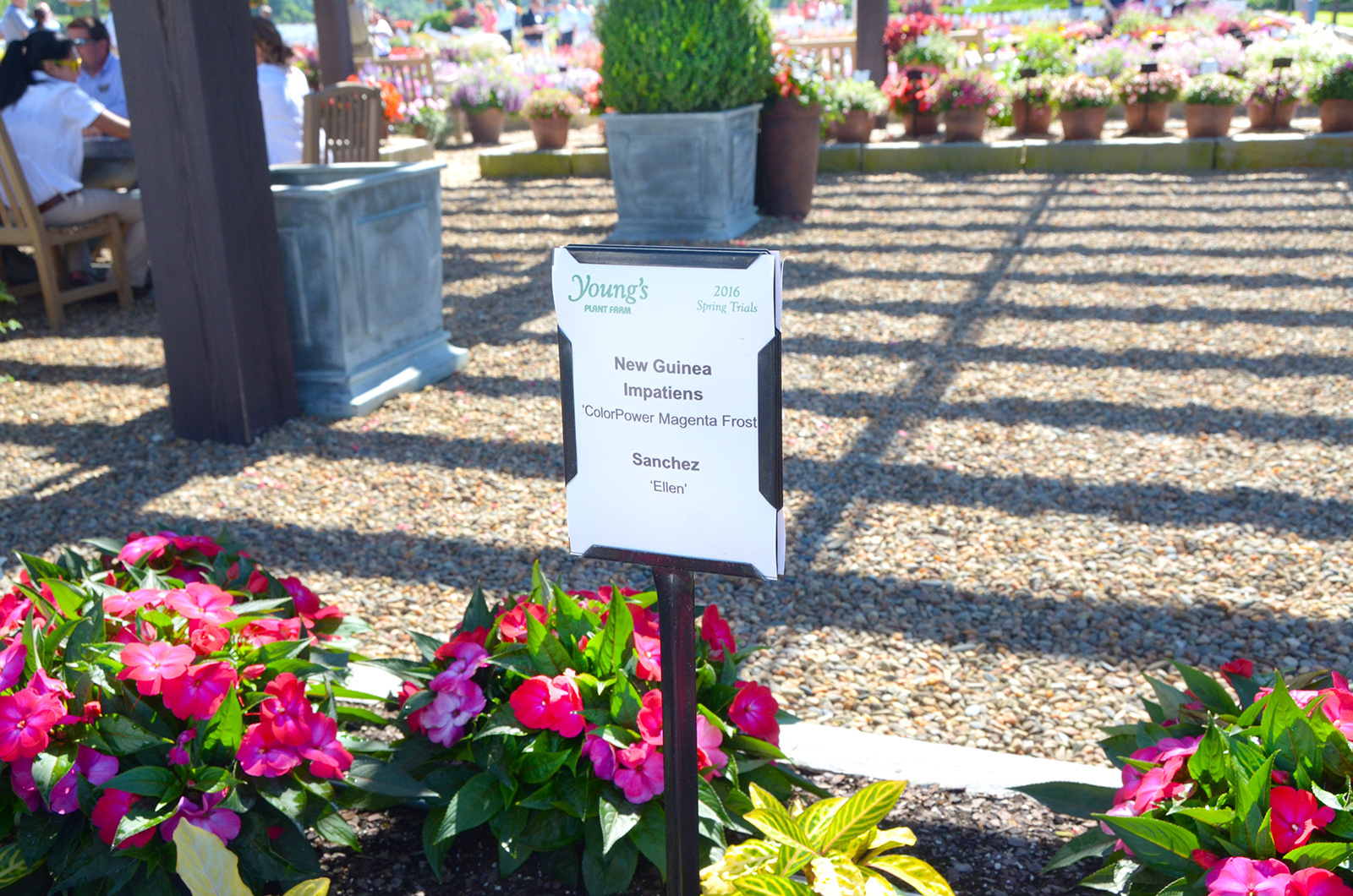 In our trial garden, we examine newly bred plant varieties from dozens of breeders across the country. The garden currently holds more than 750 different annual varieties ranging from Angelonia to Zinnia and helps breeders determine which varieties to market in our area.
"Young's Plant Farm helps us evaluate the best of the best," says Olivia Sellards of Syngenta Flowers, Inc., in Gilroy, Calif. "The trial garden allows us to see our plants in a real garden environment, complete with the heat and humidity, and set our strategy for going to market."
Our trial garden helps us and the floriculture professionals we work with determine the best production varieties for the mid-south and ensure the highest success potential for consumers.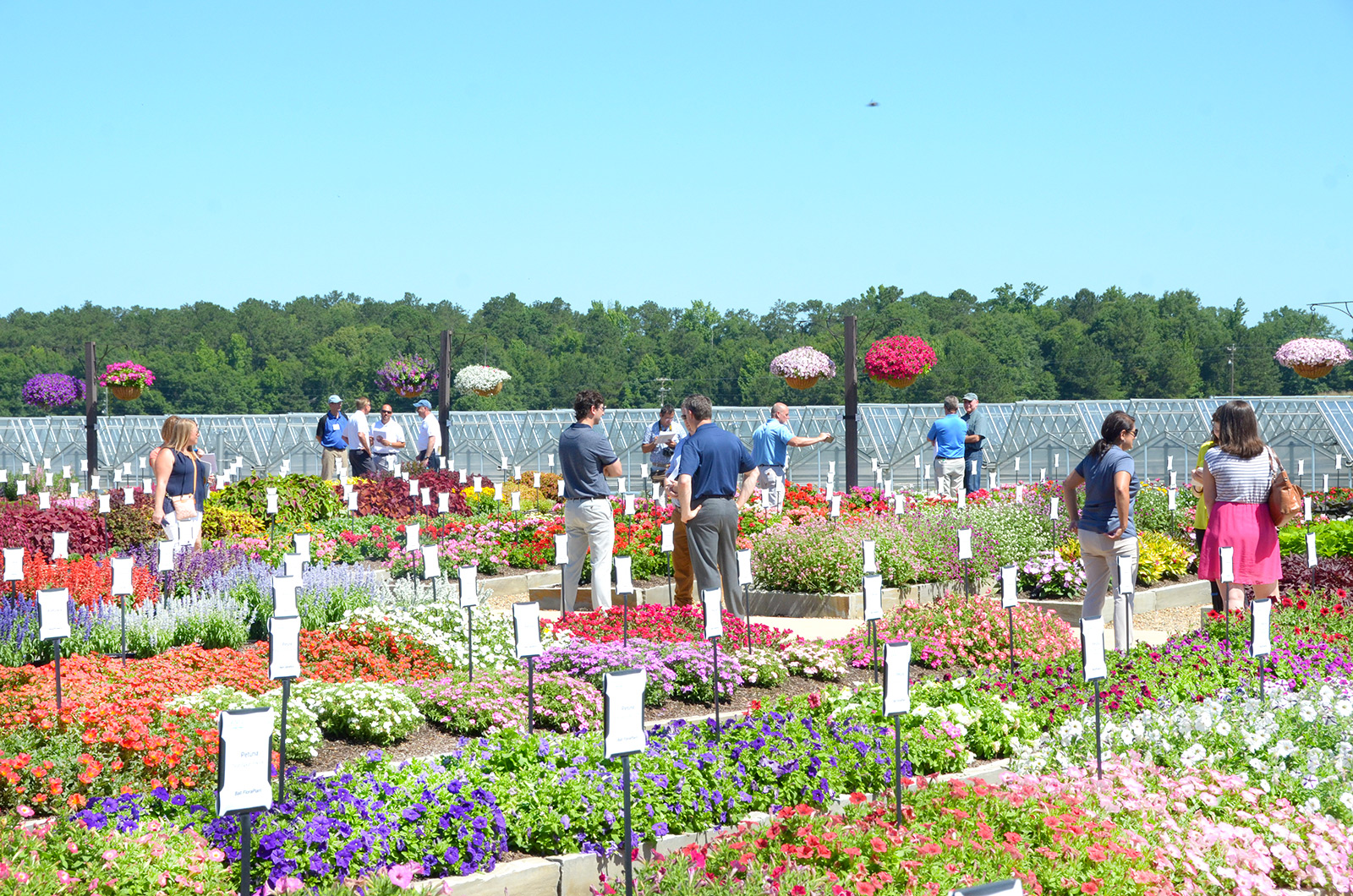 "Gardening must be friendly and current," says Emily Wilson of Dümmen Orange, in Columbus, Ohio. "Seeing plants in a natural setting mimics what the end consumer will see."
We evaluate the plant varieties in our trial garden every two weeks based on the following criteria: flower quantity, flower quality, vegetative vigor, uniformity, resistance to disease and overall performance. Each year, we select the top varieties based on the highest overall evaluations and visitor surveys. View our 2015 winners here and stay tuned for this year's picks!